Yellow HIVE Studio is a white cyclorama, photography and video studio rental space located in Petaling Jaya / KL. We posses an assortment of necessary technical equipment, the privacy afforded with our location, and a cozy feel to our space that's conducive to creativity.
Here at Yellow Hive Studio, we offer the facilities and space for video production, photography production, green screen (Chroma key) shoots, live digital shoots, interviews, music videos, audio recording, voiceovers, sound mixing, sound effects, VFG, special effects, and even event space, if that's what you require!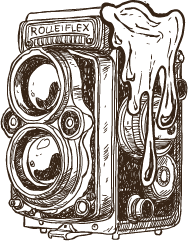 Scout our studio dimensions, equipment and facilities that we offer before you buzz in
Our white room studio is ideal for any video production or photography shoot including music videos, commercials, short films, instructional/corporate videos, commercial photography, modeling sessions, and casting calls.
Height: 3m

Area: 6.8m x 6.3m

Basic lighting x 3

Dressing Room

Kitchen
Our photography studio is great for any chroma key shoots, use it for instruction video's, presentations, music video's, films, commercials, tutorials and even the weatherman is often not a real weather map but he is standing in front of a green screen.
Height: 3m

Area: 2m x 5m

Coloured canvas x 8 (Grey, Pink, Sky blue, blue, green, dark green, black & brown)

Basic lighting x 3

Dressing Room

Kitchen
Get lost in the sound of your recording tracks with our cozy recording studio.
We have the basic equipments for your audio needs.
Audio-Technica mic x 2

Mixer 6 Channel x 1

Pantry
Included with every booking:
Air-conditioning and showerable toilets
Beat the heat by relaxing at our cool lounge, fill with free flowing snacks and drinks.

Get yourself ready & waxy here before the spotlight.
Falling down stings,
but dont let a little bumble stop you from finding the best studio rental deal in town.